Welcome to the wonderful series of classes Felt with Us. It has been so heartening to create with so many of you. This is the first of three videos. Information on the other videos can be found here.
Mentor Profile: Caoilfionn Murphy O'Hanlon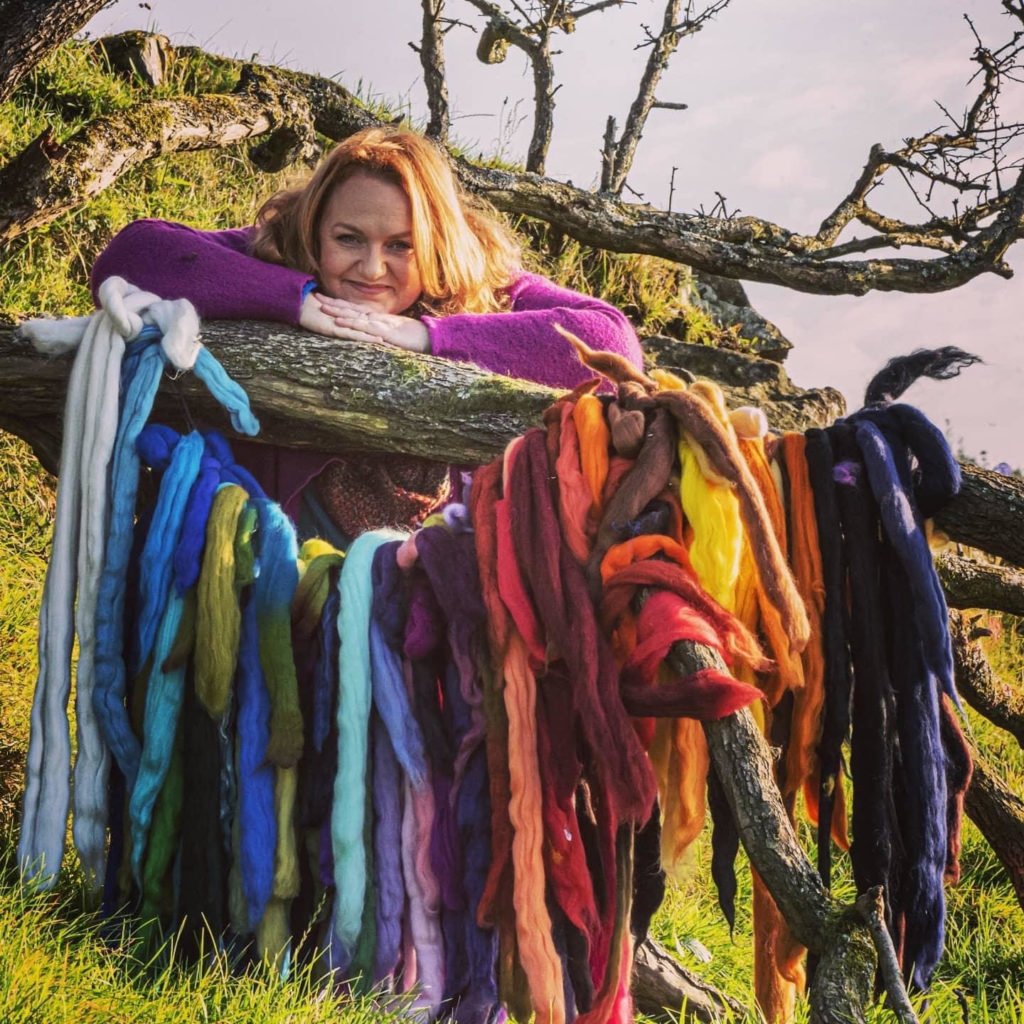 Growing upon the slopes of Sliabh Gullion, textile artist Caoilfionn Murphy O'Hanlon has long ben beguiled by the ever changing hues, rugged beauty, legends and lore of her place and her people. Drawing on imbued memories and nostalgic inheritances, her quirky textile pieces are made from hand dyed wools, silks and found objects reflecting her Irish roots and shared landscapes. "I want my work to be the footprint I leave behind, my vestige nod to ancestors who walked these hills before me; I have lived this landscape and I have felt it"
What you will need:
Six colours or a craft pack which you could buy here.
A towel
A small basin or bowl of hand hot soapy water ( which we will need half way through)
An empty clean carton of milk or juice with holes punched in the plastic lid – pic attached.
A bubble wrap 25 x 50cm if you are working with your own materials.