The felt sculptures of microorganisms are the culmination of a conversation in wool which started for myself a decade ago. To my overwhelming sadness my experience became definitive to humanity and brought the whole world to a standstill in 2020. The dichotomy between function and form in viruses, for example, is commonly an immediate reflection on their existence. We tend to measure their existence only to what it means to us. Humans have the weakness to put ourselves in the centre of the universe. Rarely, and mostly begrudgingly we grasp the idea that more often than not we are just another organism. Recently, the realisation of who we are and our place is becoming an urgent necessity as we are regressively becoming The Threat to every living organism – including our own kind. A virus veteran myself I study the impact of viruses on a personal and global level. The work has been a mechanism to explore humanity, how we operate in a crisis and how we process trauma within our relationships and our belief system. The lessons I have learned are of growth, hope and kindness. I strive to share this experience through my practice.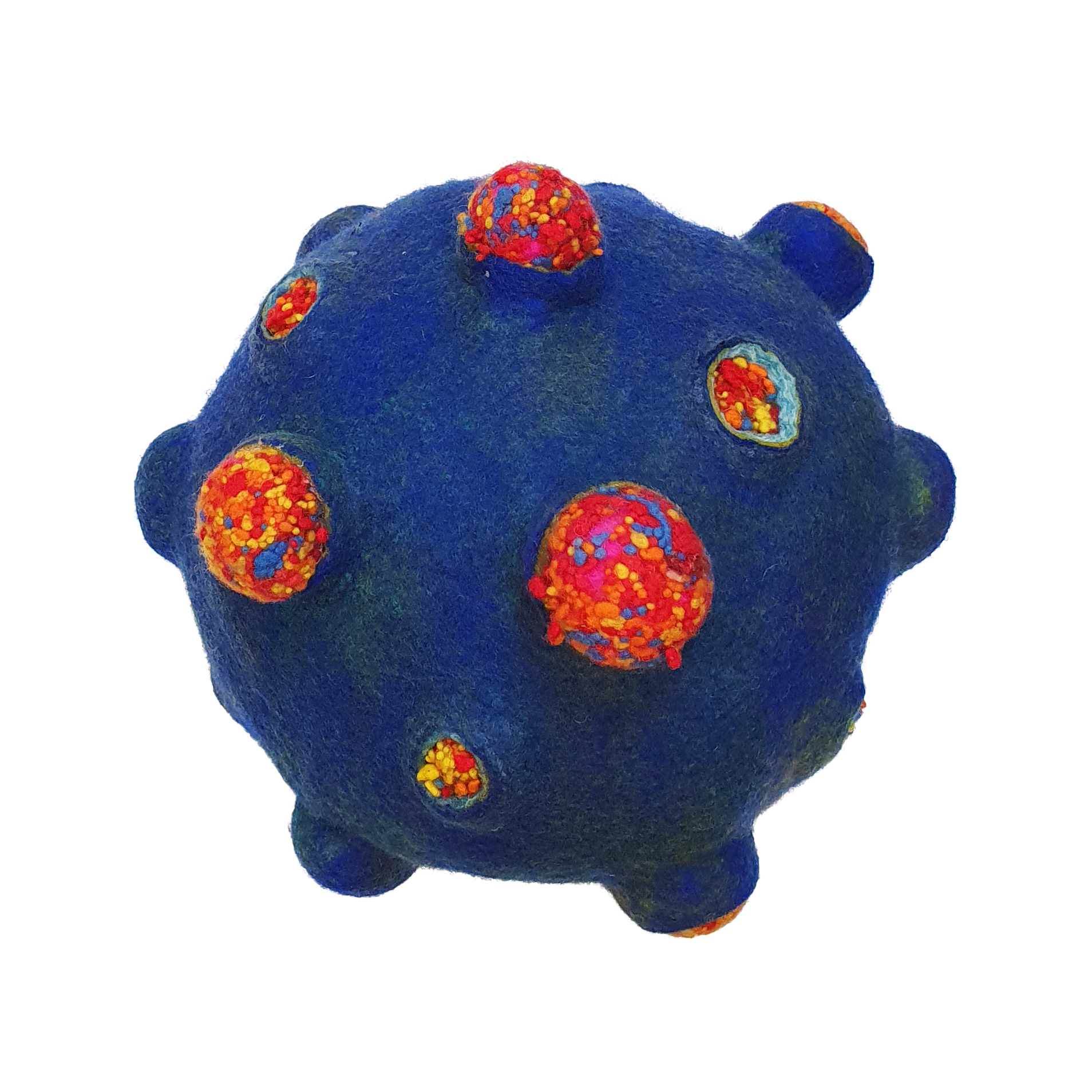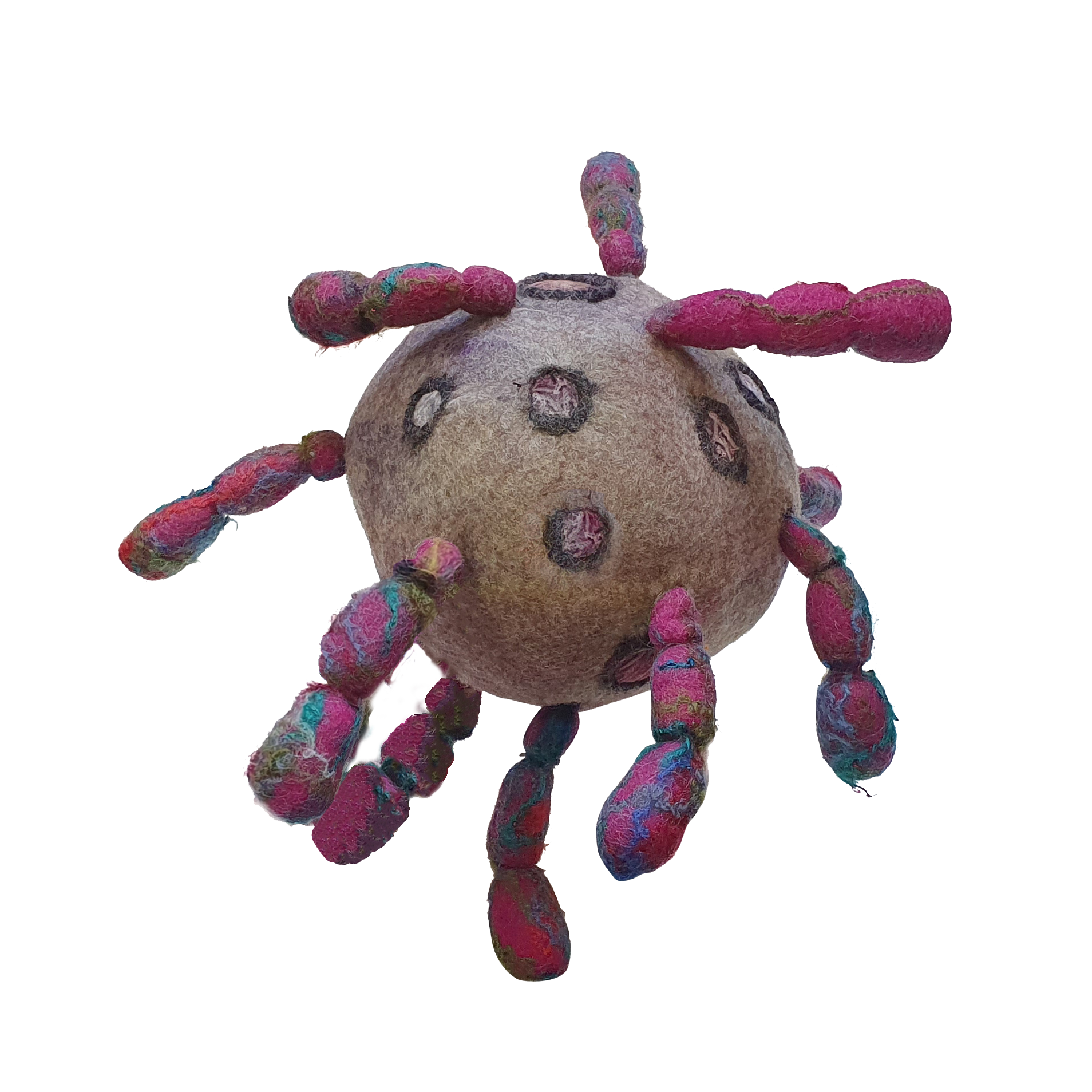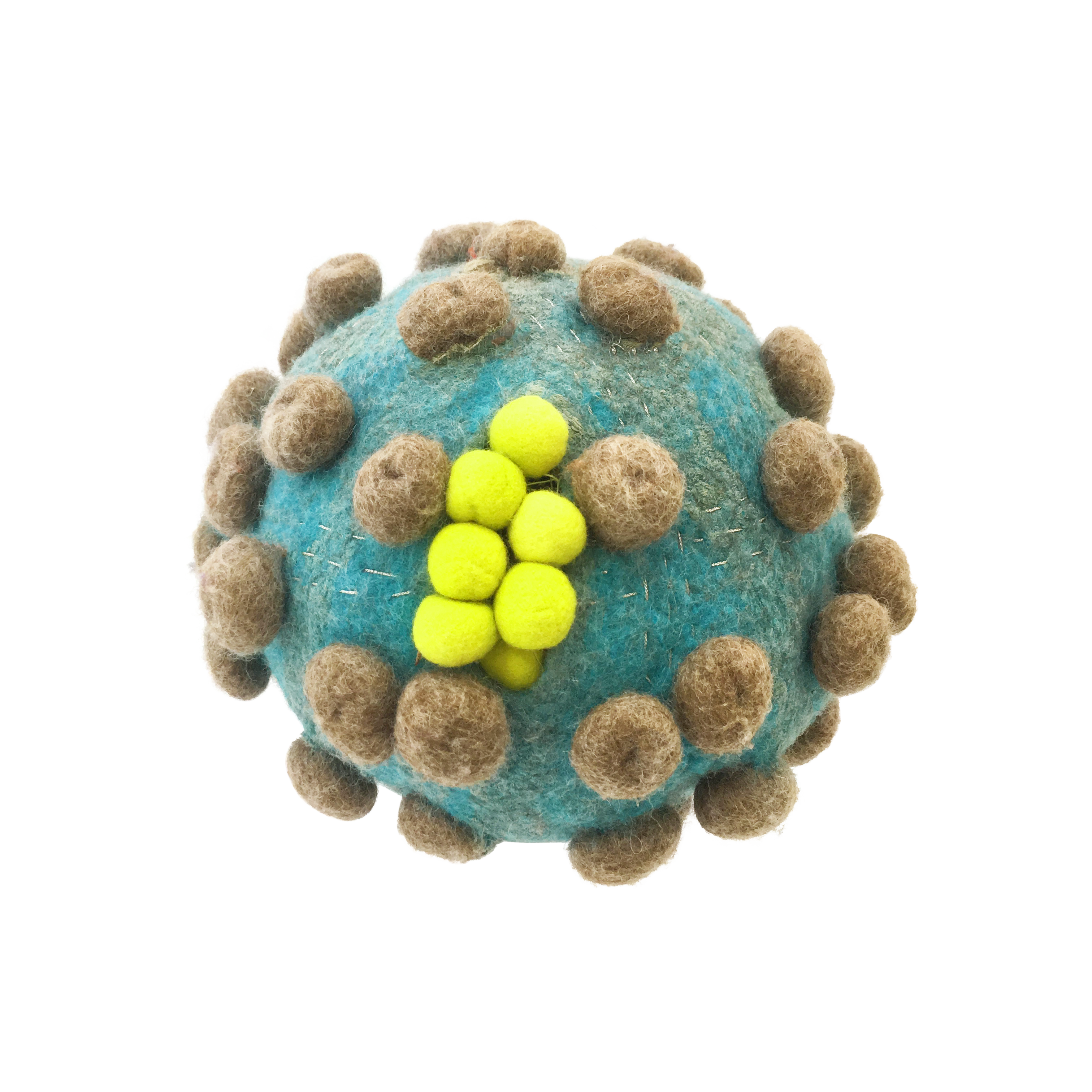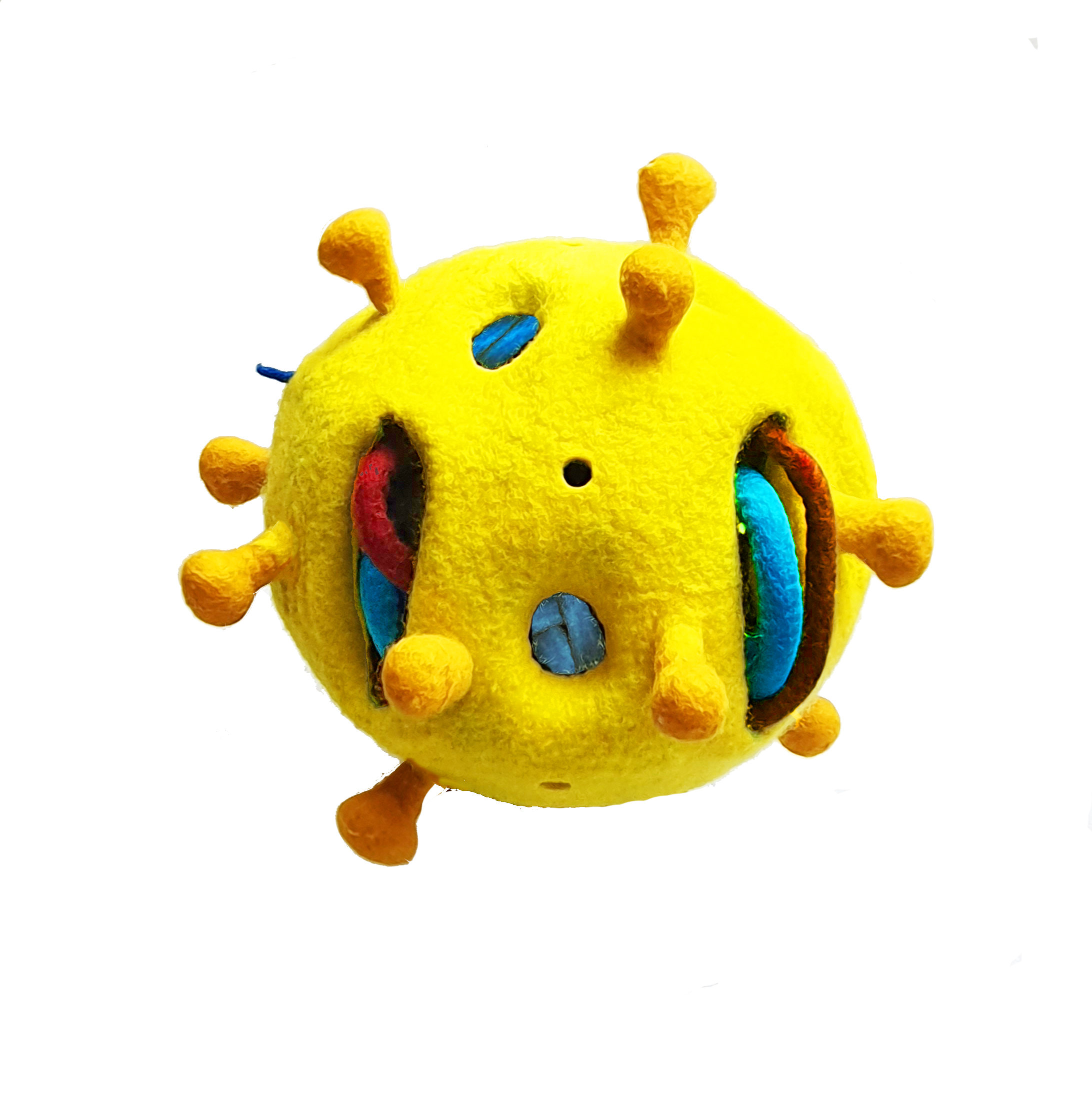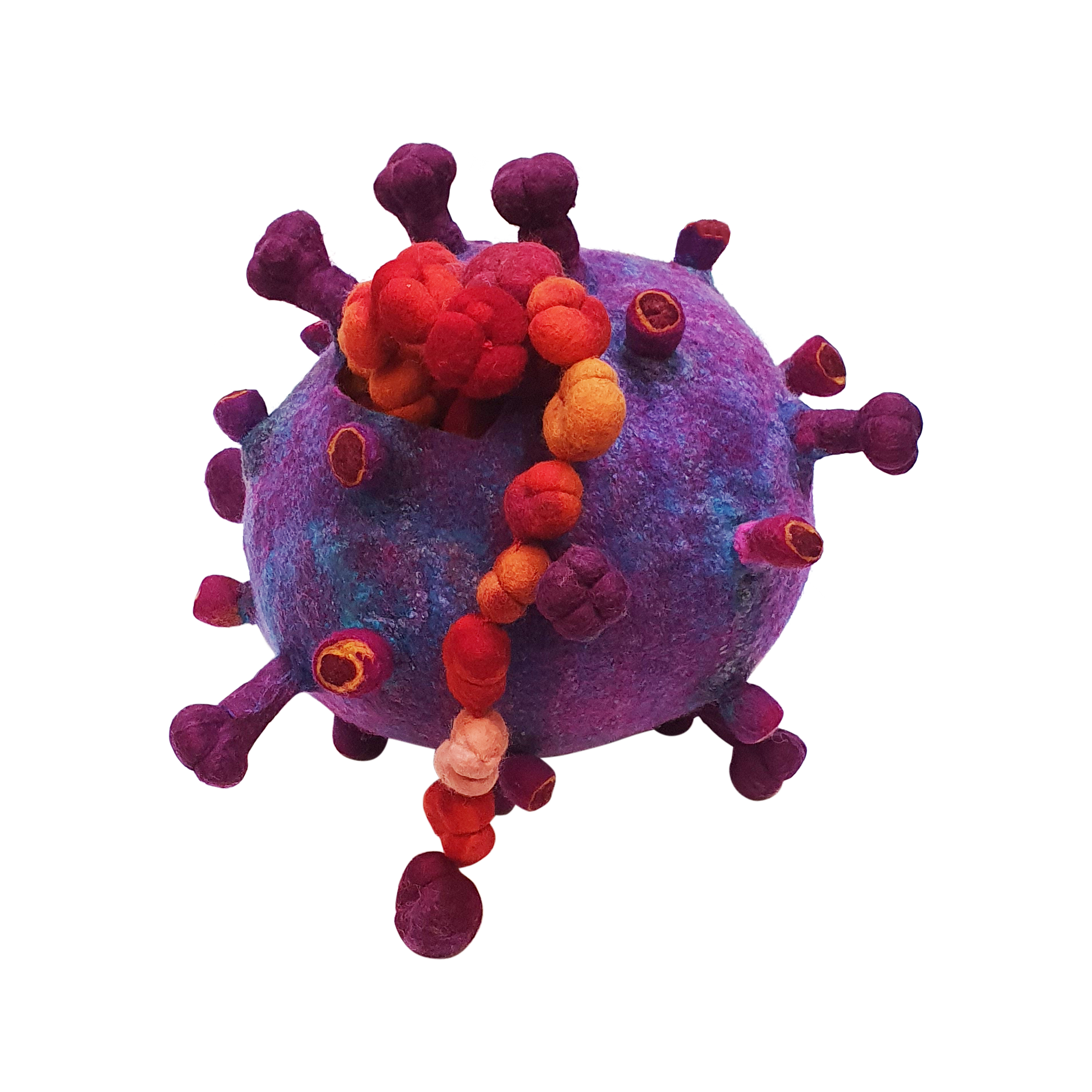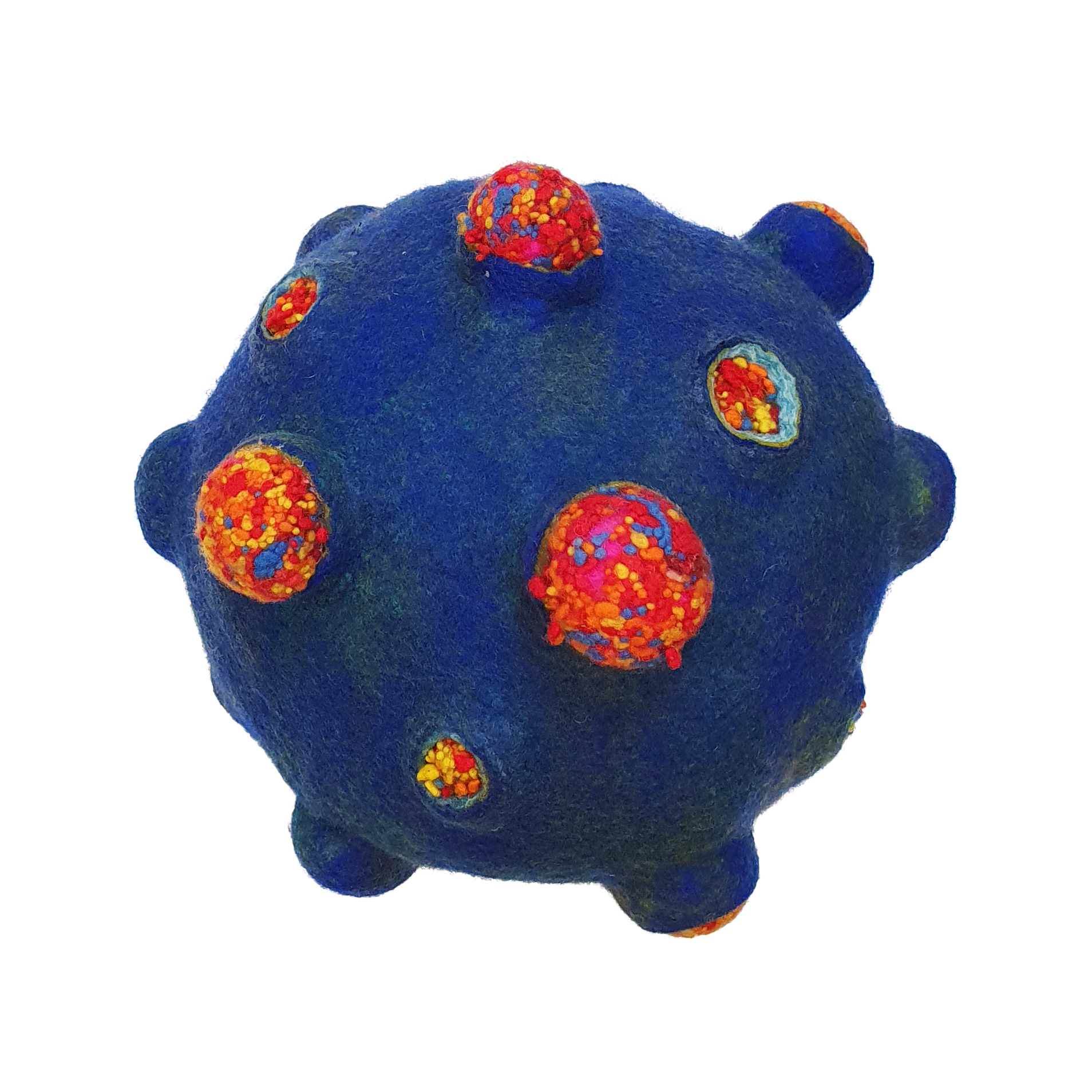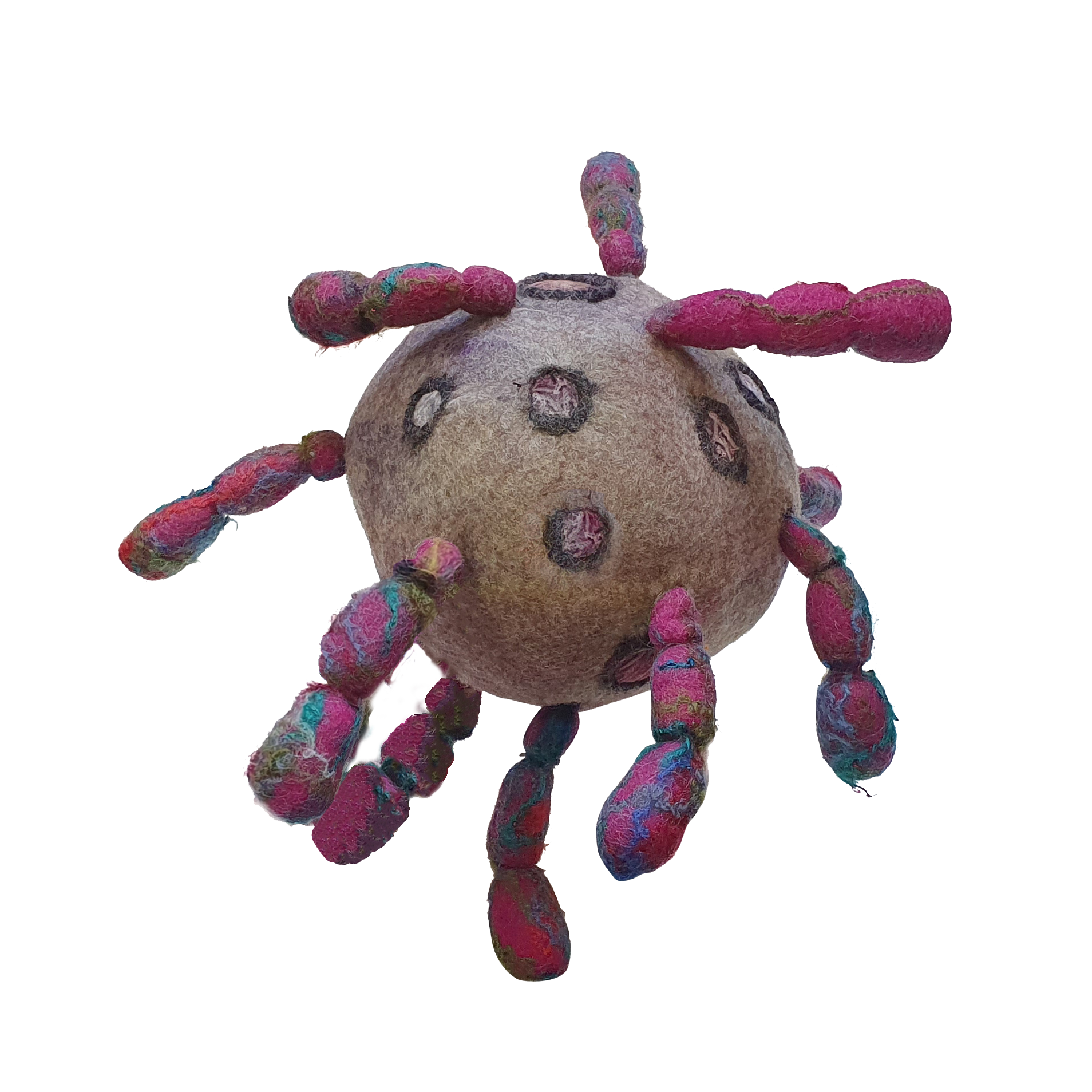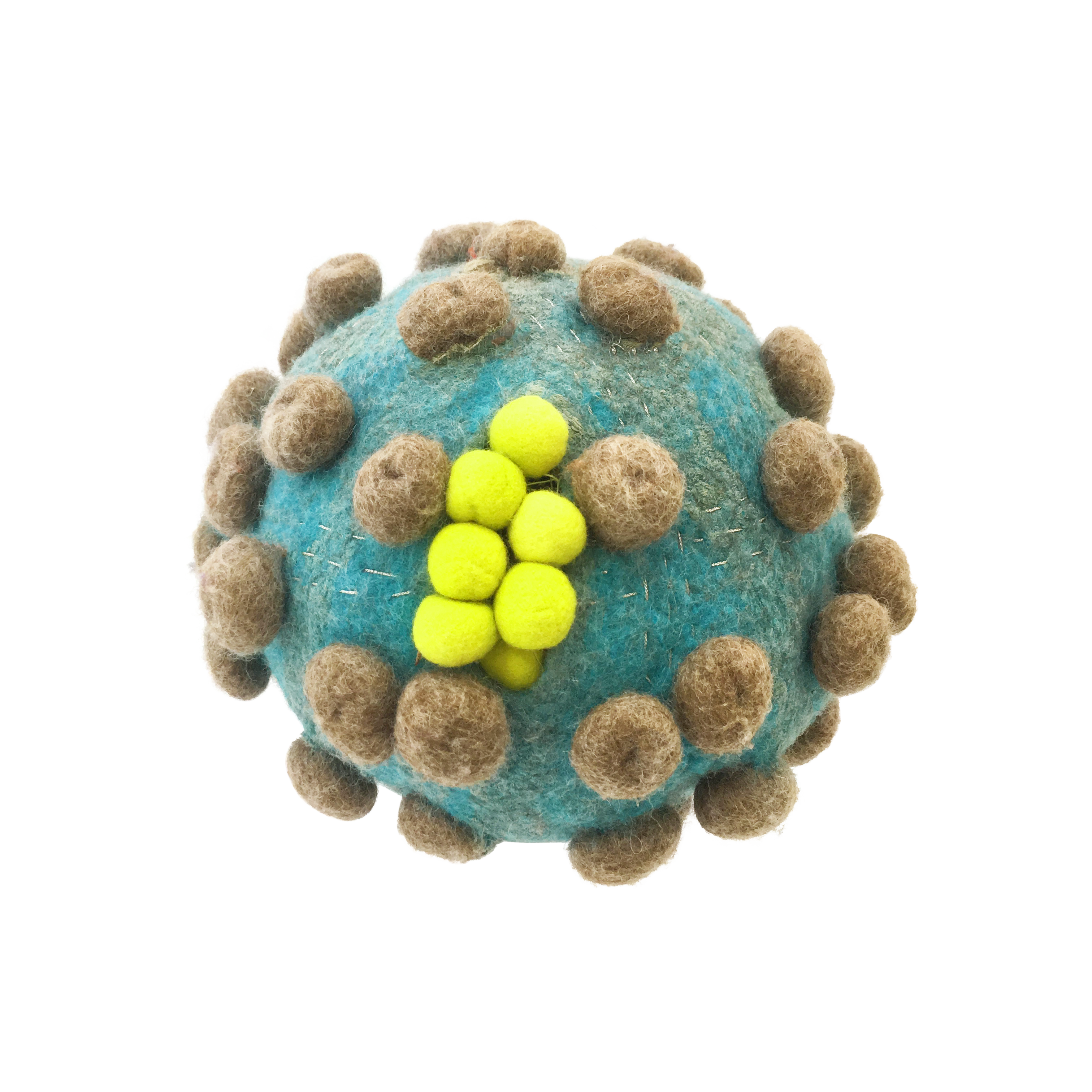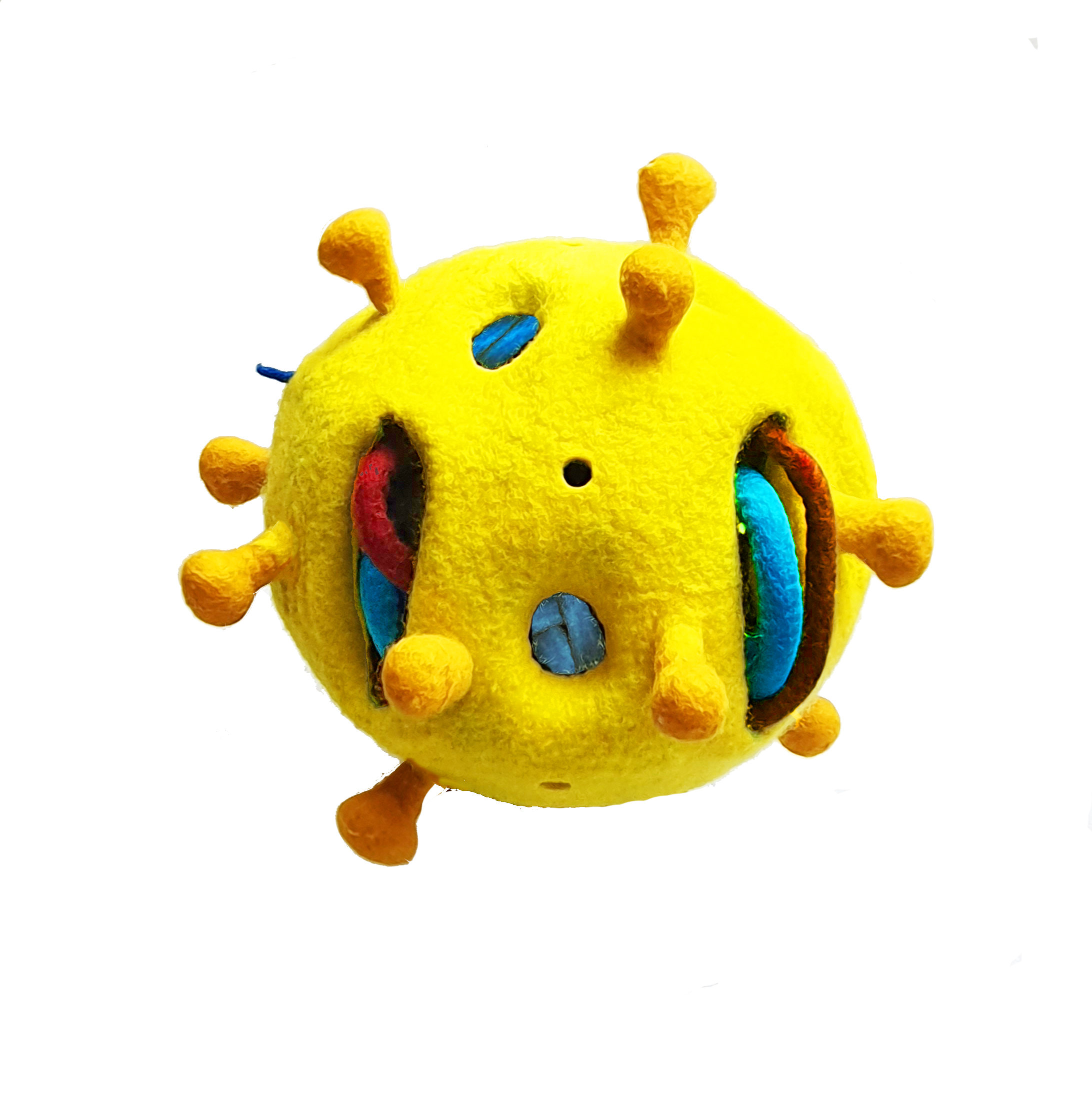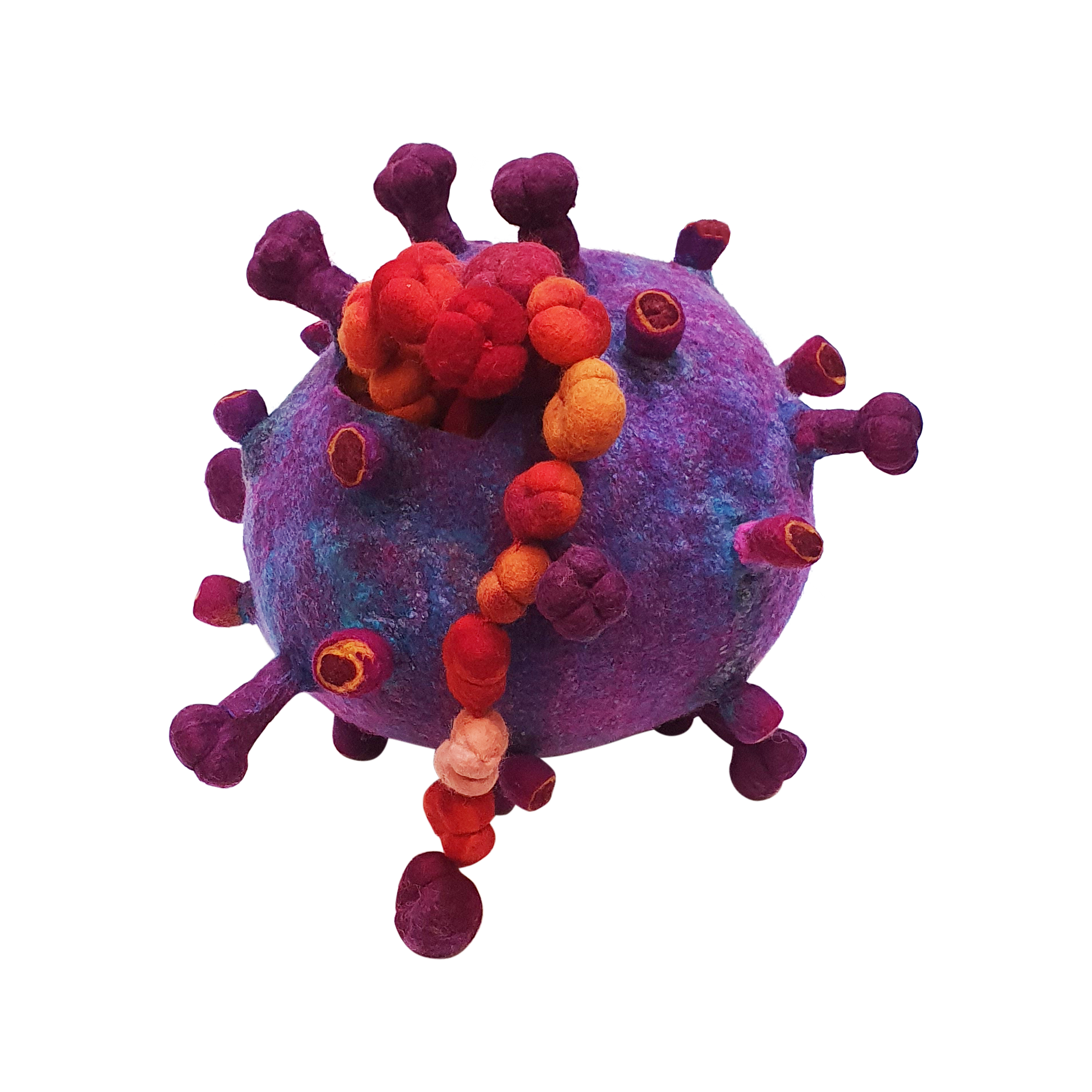 Materials and Techniques
In felt each fibre has a meaning. Each shape is devised. So I select fibres and fabrics from the story and the community and embody it in the shape and through the process of making.
Shows
| | | |
| --- | --- | --- |
| 2021 | Viruses – Solo | University of Atypical, Belfast, UK |
| 2020 | International Feltmakers Association | Online |
| 2019 | Fragility and Monumentality Viruses | National Craft and Design Gallery, Kilkenny, Ireland |
| 2019 | My Egg. Do not Sit! | A Touch of Red, Finland & Ireland |
| 2018 | World Crafts Council Exhibition | Mons, Belgium |
| 2017 | Pollen Pods | Sculpture in Context, National Botanic Gardens, Dublin, Ireland |
| 2014 | Three Viruses | Common Ground, Feltmakers Ireland |
| 2014 | Two Viruses | DCCoI Pattern, Ireland |
| 2013 | Irish Bugs | Design Stories, Temple Bar Cultural Trust, Dublin Ireland |