Hey Curious Makers! I am delighted that you would be giving Patchwork Felt a go.
This is a fun packed video tutorial of cutting felt, putting pieces together as if they are a puzzle and felting. Always felting.
Get your patterns printed in advance twice. Cut one of the Big Bird patterns into bits. If you have 3-4 pins have them handy.
Mentor Profile: Niki Collier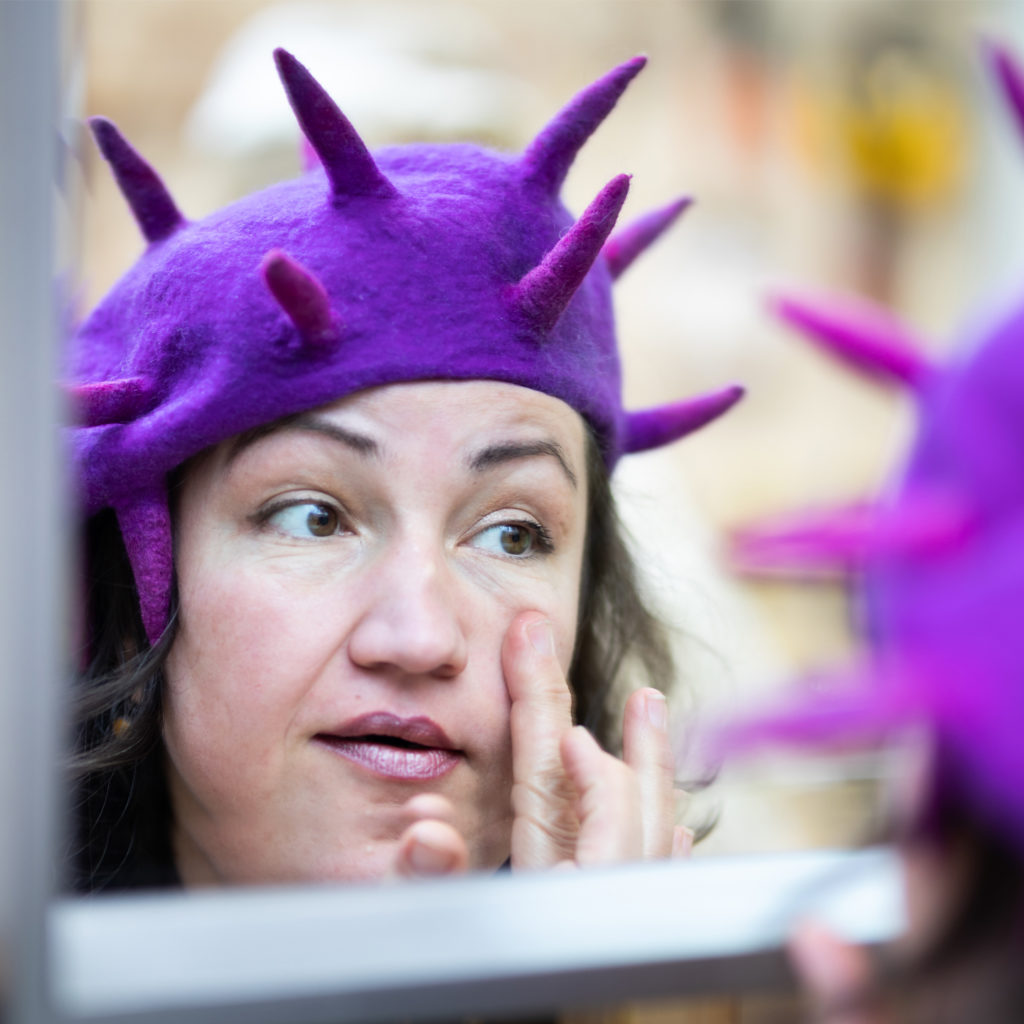 I am a Dublin-based award-winning visual artist and designer working in fibre art and wearable technology. My work uses scale to spark conversation about empathy & empowerment. I disrupt science and art in work which elevates the viewer to a protagonist and their life story into a fable. My practice is shaped by many waters. The research methods I apply springs as a result of my academic studies (I have a PhD in Computer Science from UCD), the curiosity bubbles from my childhood in communist Bulgaria and the experience of moving to Ireland as an adult. The resilience narrative is nurtured by the meaningful connections with folk with various ability and diverse background. My medium- fibre sculpting challenges me to grow and offer solutions with its physically demanding process to a woman with limited use of her right hand. Working with sustainable materials tides to my creating of microorganisms sculptures as a vehicle of sourcing hope.
What you will need:
Your prefelts (you can create these in the first class by Caoilfionn).
3-4 pins.
The Bubble wrap (sold as part of the Felt with Us craft pack with can be found here).
Black wool fibre for creating the glass pain.
Some warm soapy water.
Your Good Scissors.
Your ok scissors.
And your smile.
Patterns for download: