Liadain would like to welcome you to her class in the Felt with Us series. You are going to be finishing your bird with her.
Mentor Profile: Liadain De Buitlear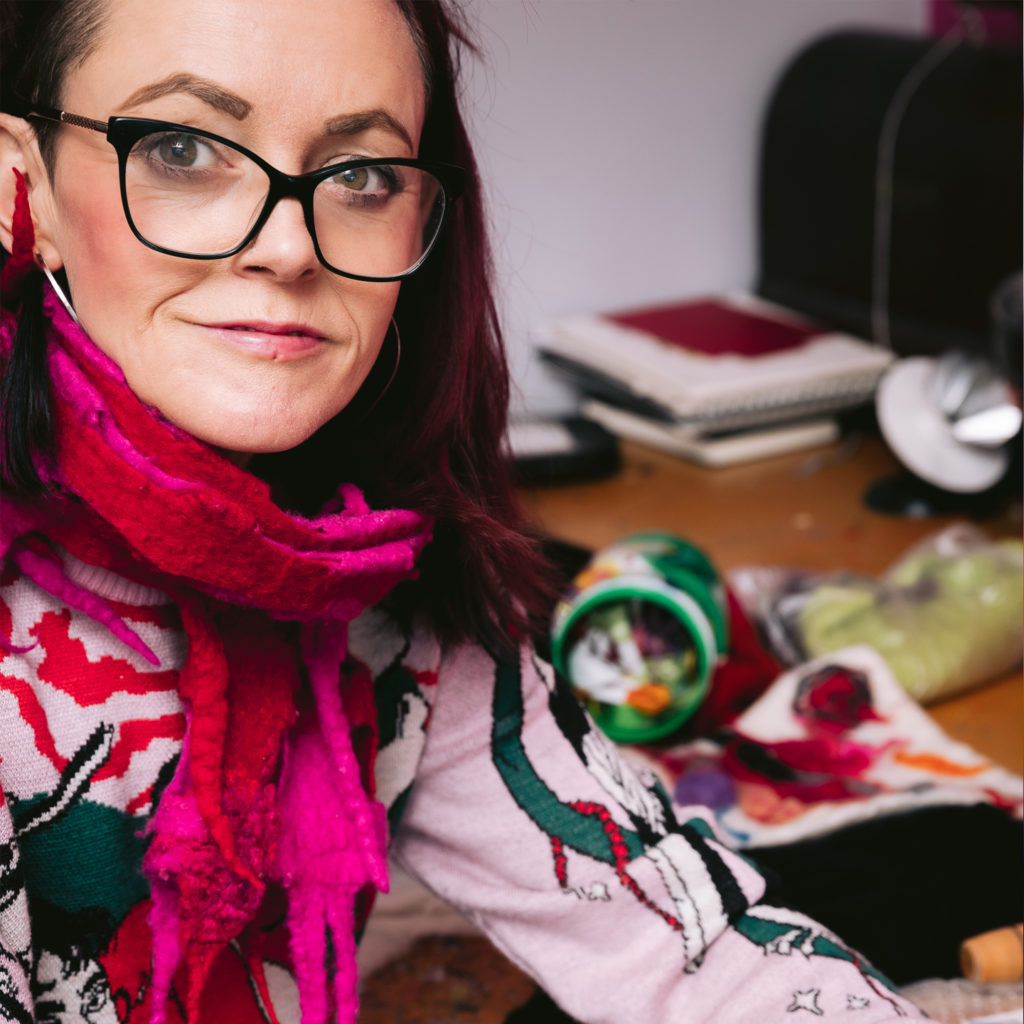 From designing, creating and making award winning knitwear to a range of creative and artistic classes– Liadain De Buitlear believes in hands-on approach to learning and inspired making.
Liadain has been teaching primary school children arts and crafts with the Design and Crafts council of Ireland, and Kildare County Council since 2008 and runs childrens' arts and crafts classes as Kildare Arts & Crafts. She teaches courses in machine knitting and feltmaking for groups of all ages. She is a member of the education panel on the learncraftdesign website by DCCOI and a member of the panel of Community Art tutors for KWETB.
What you will need:
Felting needle.
The bird you have created in the class with Niki.
A foam pad for needle felting at least 5cm thick or just a firm sponge (If you do not have one, just use a sponge, or an old cushion, or an old towel).
The black fibres you have saved from the craft pack which can be purchased here.
Your Good scissors.
Your smile.
Optional Materials
embroidery threads,needle,beads,feathers,sequins for hand stitching
You could finish the bird using free hand machine embroidery as well if you have a sewing machine.