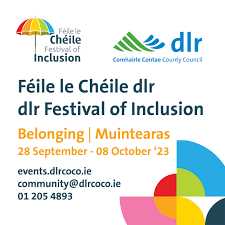 I am so humbled to announce that I am one of the leaders of the Textile Journey groups participation in this years Dun Laoghaire-Rathdown Festival of Inclusion.
Come and join me at one of my workshops where you will make a triangle (20 x 20 x 20 cm).
You can use any textile medium – felting, knitting, crochet, embroidery, stitching, creative dyeing.
Each triangle can use the topic of: Textile is Art! or Textile is a Keepsake not a Rug!
Sign up on Eventbrite…