Visual artist Niki Collier in collaboration with award winning photographer Barry Cronin and dancers Vitor Bassi, Yves Lorrhan and Favour Odusola present an installation of large wings and live performance at the red pins on the docklands. A combination of installation, performance and live streaming of work made as part of Collier's exploration of Symbols of Mobility. Using the Grand Canal Dock red rods to represent the acupuncture needles of healing, the piece visualises the moment of transforming back from swans to boys.
This is multidisciplinary work – collaborative combination of an installation, performance and photography. The engagement mobilises the 3 meter silk and wool handmade wings to explore childhood abuse. Using the Grand Canal Dock red rods to represent the acupuncture needles of healing.
Culture Night Event Details
Wings installation on the red pylons from 4pm .
Dance perform around sunset 8pm.
The dancers are performing the moment of transforming back from swans to boys.
Live Streaming of the performance would be distributed.
Vitor Bassi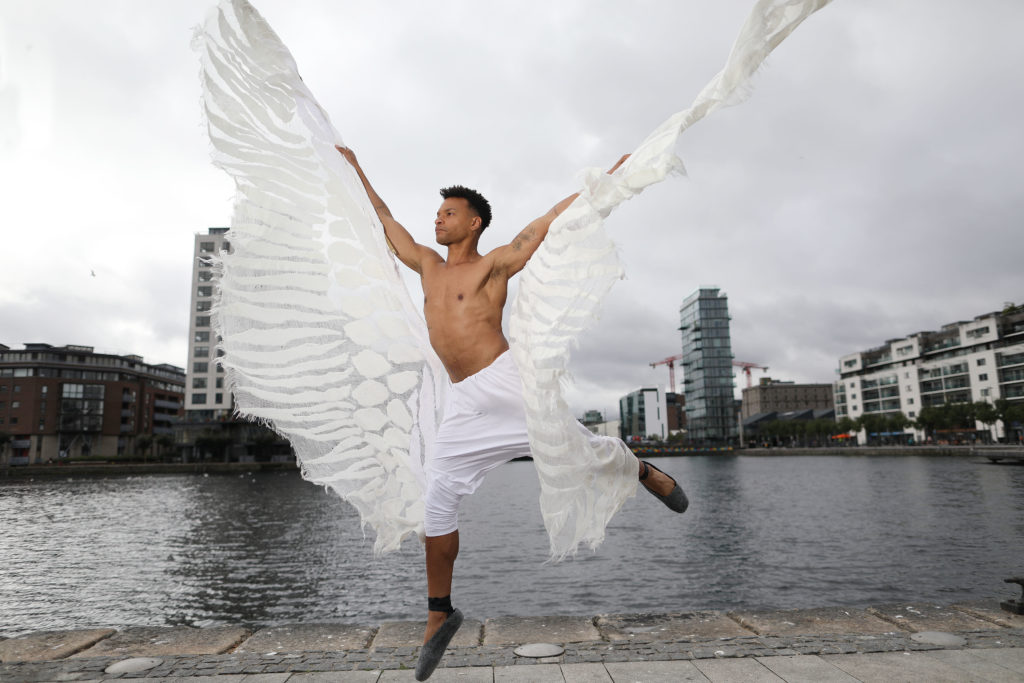 A passionate multidisciplinary artist from Brazil with 22 years of experience in the arts, creating and performing in the disciplines of dance, theatre, musical theatre, film and television. In Brazil, he was based in the greatest metropolis São Paulo, the place where he had worked with important companies in the artistic scenario. In Ireland, he has been currently strengthening his artistic roots working with great names such as John Scott (Irish Modern Dance Theatre), Femme Bizarre with Jade O'Connor and Kate Finnegan, Spraoi Studios with Nicholas Kavanagh, Eric Fraad, Smashing Times, Jazmin Chiodi and CoisCéim with David Bolger.
He is recipient of the Arts Council Bursary for New work.
Yves Lorrhan
Yves is Brazilian, an engineer, a professional dancer, a choreographer and a dance teacher. He has 24 years of dedication to dance. In his international career he has had experience as a producer, co-author and director. Among the styles of his curriculum are Ballroom Dancing, Classical Ballet, Contemporary Dance and Afro Dance.
"I am a dreamer, a person who believes that through art, we can create a more humanized society, and I chose dance, as my spokesperson."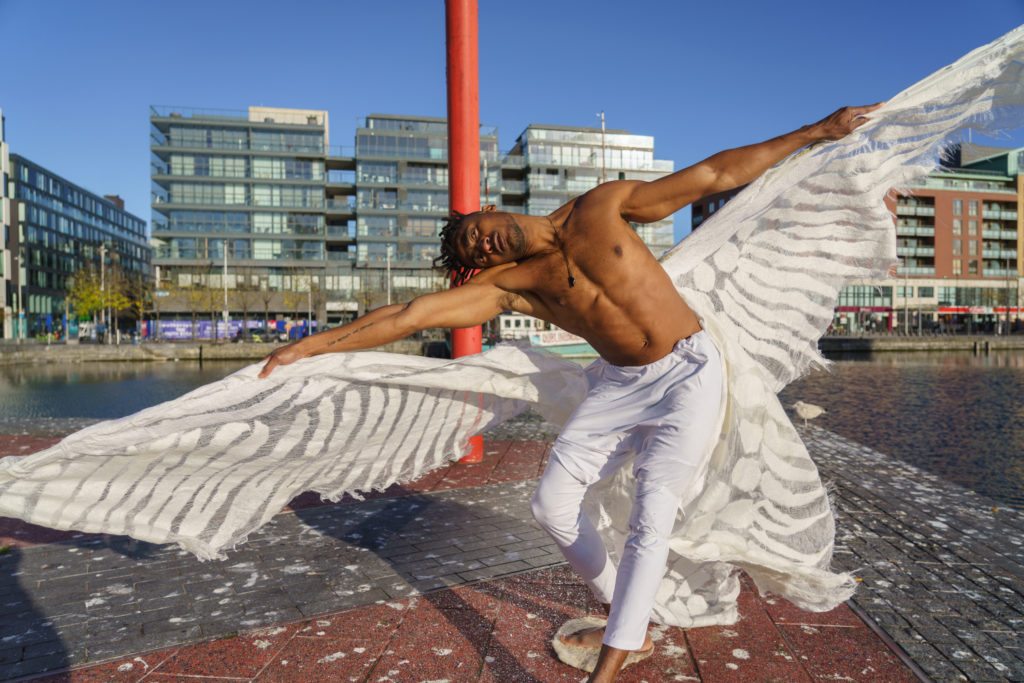 Favour Odusola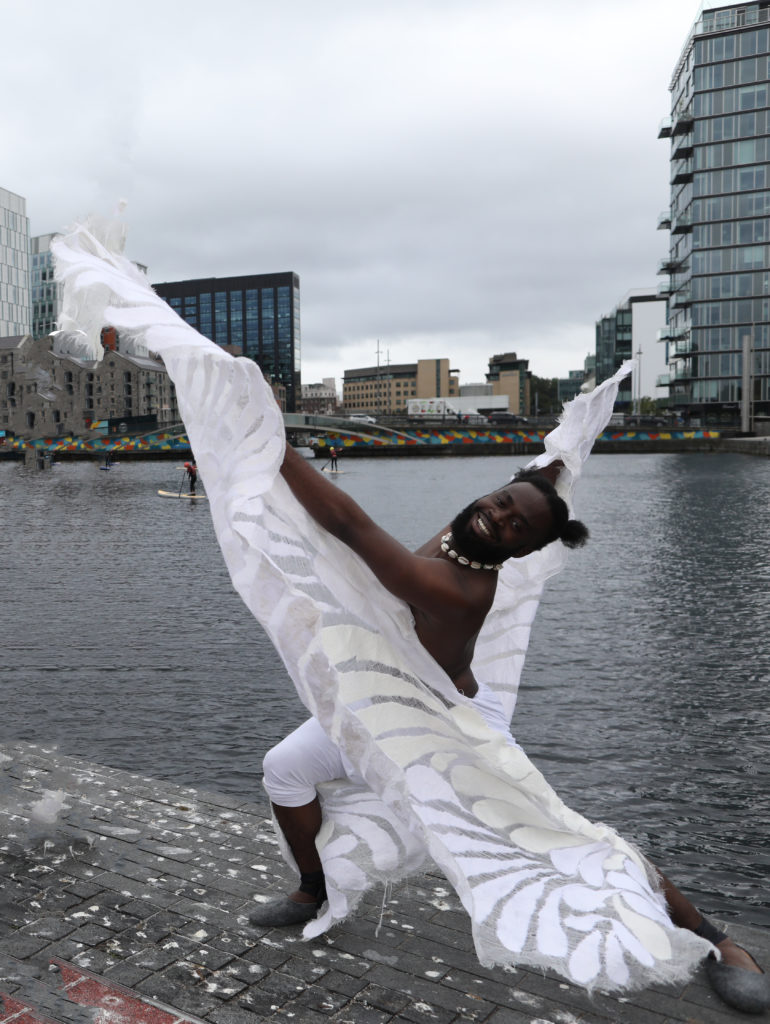 Favour Odusola (Proud African King) is a Nigerian-Irish multidisciplinary artist based in Dublin Ireland and a professional member of Dance Ireland and Create Ireland.
He has worked across several contexts from traditional dance & percussion, to commercial work and contemporary theatre for over 15 years both in Nigeria and Internationally. He is a face that portrays the average African dancer with the zeal to learn and explore. Originally from Lagos, Nigeria.
He was the recipient of the 2021 Arts council Agility award to research on developing the relationship with artistic collaborators centred around community engagement and incorporation. He is also a recipient of the 2021 Create Autumn school on cultural diversity and Collaborative Practice.
Media
Acknowledgements
Thanks to Julian Behal Photography capturing the magic and making a media moment for us and Culture Night for inviting us to the launch.