Throughout the project I jumped at every possibility to chat to people who love working with communities. I have learned from each and everyone who gave me their time to look into details of how they go about in doing things.
I was very adamant to hear everyone's perspective- those who receive the support- the communities, those who work with the communities – the artists, those who manage the funding for support- the artists who work in funding bodies. I was trying to put the pieces together in order to understand what makes a project valuable. It was a really invaluable experience to see how everybody approaches each task with integrity, passion and conviction for the work that is done.
The Interviewees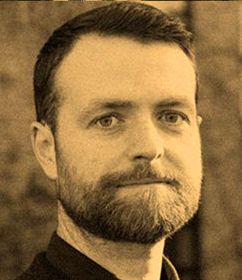 John Conway: The awarded artist
John is a visual artist working extensively in community, youth and health settings. He uses a multi-disciplinary approach to respond to environments and the lived experience of communities. His work is often informed by socially engaged research with target communities – particularly having discussions over tea – and it occurs through sophisticated collaborative and solo work, as well as curation, project production, and the commissioning of other specialists.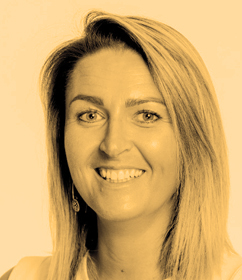 Áine has a strong track record of supporting artists and communities, having worked with, among others, dlr County Council Arts Office, Voluntary Arts Ireland and Mayfield Arts. Áine has been facilitator and visual artist on a number of culturally diverse projects, including Mark Storor's Hungry Tea, and holds a BA Fine Art Printmaking from Limerick School of Art and Design.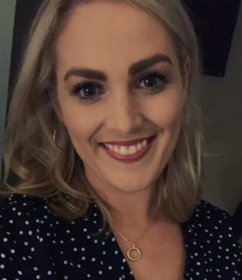 Theatre Artist, Educator, facilitator & lecturer with over 10 years experience in socially engaged theatre making, inclusive drama practice, community arts & in delivering education and training programmes to adults and children with special educational needs.

I am the Artistic Director of award winning theatre company Talking Shop Ensemble (RAPIDS, Death of the Tradesmen) and of Run of the Mill Theatre; a collective supporting people with intellectual disabilities to access theatre arts as artists, makers, participants and audiences.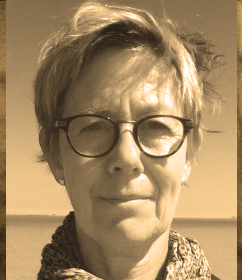 Liz studied art and textile design in Sweden, followed by an MA at Goldsmiths College in London, 1991-93. She also holds an MA in Social Engaged Practice, Limerick School of Art and Design, 2016. Using her experience as an artist, designer, facilitator and curator, she fabricates site-specific collaborative projects which investigate the connection between place, space and belonging. Liz also have a strong interest in visual rhythm, pattern and repetition. She incorporates print, tactile mark making, photography and drawing in her projects, concluding in installations, printed compositions and socially engaged projects. Liz continuously exhibits and initiates projects in Ireland and internationally. She is represented in national and international collections and is in Ireland featured in the permanent collections of The National Museum and the Office of Public Works. Having practiced in the field of printing for twenty-five years, Liz enthusiastically shares her knowledge and experience with both individuals and groups through on-going courses, workshops, projects and lectures. (see: teaching)
The Questions
What is your favourite project you have done yourself with community?
What strategies do you think work best when doing a community project which has an outcome?
What is a project that stands out that you have supported through Create?
Is there a community that really challenged your perspective?
How to you communicate such experience to others?
The Answers
Here is my account of their answers in the order that they were interviewed.
John (John Conway) talked about his connection with communities and his mentors. He shared his insight into the dynamics of a project and how each engagement could be translated visually. John works extensively in health sensitive areas. For me one solution made a lasting impression : photoshopping masks from weaved paper in his Soft Mosaics project with current and former residents of the Central Mental Hospital. The idea to use paper to show puzzlement and change narrative is multilayered on many levels. As a consequence many of his insights are enriching the visual narrative in bridging the everyday with the everlasting. The engagement enticed me to learn about the specifics of his practice. He talked about engaging with communities . Take away note- communities are the experts in their experience- you are there to listen.
Aine talked about her experience as an artist to then being a manager on a project with refugee artists. She iterated that for her the magic happens at the engagement stage and she was adamant that when she saw the impact that great support could give she knew her calling. We tried to discuss what makes a project have a long term value from the point of view of stakeholder. Her answer- long term results, possibility to grow beyond the initial idea and the importance of making impact in peoples lives and discovering voices of artists in communities which we need to recognise as present.
Liz talked about the logistics of two projects. The first one, FÄLTSTUDIER (in English, Field Studies) is a site-specific art project that investigates the connection between place, space and belonging. It invites the public to participate in a multi-disciplinary examination of a specific biosphere. During two weeks of July 2016 the project hosted an eclectic programme of lectures, discussions and workshops in the seaside village of Beddingestrand, on the south coast of Sweden. It was very close to my heart how she created a community through engagements and putting herself out there in a very gentle and open manner.
The second project was related to a shared experience. It was interesting to hear from her that the project that surprised her most was the Dublin Culture Connects Company project. The participants were confrontational as they felt the artist, herself was helicoptered in to them. She managed to bring them back to the engagement and they enjoyed it. It was important to see how to resolve a situation in which both participants and facilitators need to work on their trust. I was very inspired by her honesty in this interview as it allowed me to better understand the down and gritty aspects of learning from each other.
Aishling found it difficult to pinpoint a project which is her most favourite- they all had special impact on her and the communities which were engaged in them. The work with her collaborator Mark: Making a Mark. The work is well received and very personal. It is an ongoing project which has a world tour in 2021.
She talked about how Singing for Survival brought her artistic enrichment. The project successfully ran in Blanchardstown and the concept is being turned into a screenplay for a feature film although it is still at the writing/development stage.  Engagement with mature practitioners over time brings the advantage of seeing a project from onset and through trials and tribulations becoming a success.
With every project she asks herself if what she does is done with the right intentions and through the most ingenious process. If it was the one thing I wanted to learn from her it is to make those two questions constant: Is it coming from the right place? Is it done in the right way? I caught her on a day when she just got news something did not go the way she expected. And that became another life lesson to me- the grace with which to handle disappointments.